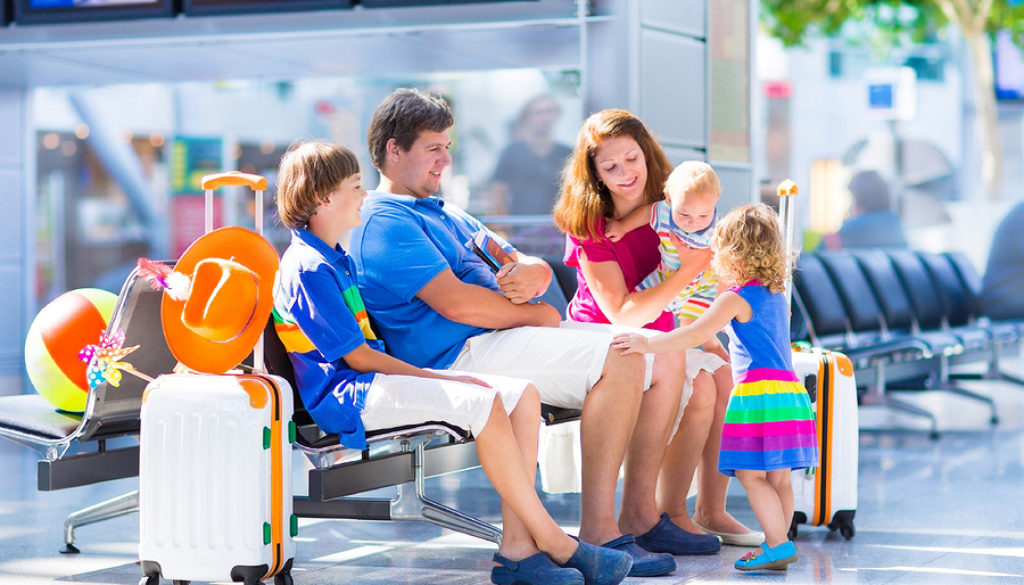 With the holiday season fast approaching, many families are making travel plans in order to spend time with their loved ones. Parents admit that traveling with young children can sometimes be an added stress to an already hectic season. However, it is possible to create a positive travel experience for the whole family. Whether you are planning a road trip or booking a flight, here are some helpful travel tips shared by other families and our Parenting Educators:
Take it easy– Allow plenty of time; traveling with children always takes longer than you might expect. Feeling rushed puts everyone on edge and makes it difficult to stay patient and handle the unexpected.
Expect some setbacks– Know in advance that sleep schedules, eating habits, and even potty training are affected by travel. Be flexible and plan for mishaps.
Bring drinks and snacks– In addition to water and snacks, bring a few special treats to help with more difficult moments!
Pack the favorites– Remember to bring your child's favorite stuffed animal, blanket, or toy. If possible, bring a backup in case the original is misplaced.
Introduce something new– Create a grab bag of tiny toys and activities that are new to your child. Give them out slowly over the course of the trip as needed. Depending on your child's age, you might want to include crayons and a small notepad, books, stickers, and small dolls/action figures
PARENTING TIP:
When planning a trip, include young children in the preparation. Talk to them about what to expect while traveling, where they are going, and who or what they will see when they get there. Removing some of the uncertainty from the situation will help them feel more at ease.