Find A Group And Register Your Child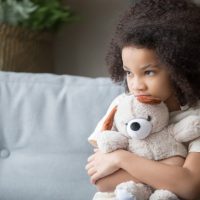 When parents verbalize understanding of their child's emotions it supports little ones to feel loved and understood. Click the link to check out a few easy statements to add to your parenting tool box when facing big emotions!
Resources
For information on supporting and nurturing your child's development, parenting skills and support, and other various topics, here are some of our Parenting Educators' favorite local and national resources.
AHA PARENTING – Advice and information about parenting, behavior and connecting with your child.
ALL ABOUT SARASOTA KIDS – List of local resources for Sarasota families.
AMERICAN ACADEMY OF PEDIATRICS – Information on physical, mental, and social health and well­being for infants, children, adolescents and young adults.
CENTERS FOR DISEASE CONTROL AND PREVENTION – Guidance to expecting mothers about exposure to Zika virus.
CENTER ON MEDIA AND CHILD HEALTH – Educates and empowers children and those who care for them to create and consume media in ways that optimize children's health and development.
CHILDREN'S MOVEMENT OF FLORIDA– A non-partisan grassroots movement of Floridians insisting on increased investment in the first five years of all our children.
COMMON SENSE MEDIA– Provides independent reviews, age ratings, & other information about all types of media.
HEALTHY CHILDREN – A website of the American Academy of Pediatrics focused on the health of children.
NATIONAL CHILD TRAUMATIC STRESS NETWORK – Tools for helping children cope with trauma and traumatic stress.
NATIONAL HIGHWAY TRAFFIC SAFETY ADMINISTRATION PARENTS CENTRAL – Information and resources to keep your children safe on the road. 
SOUTHWEST FLORIDA RESOURCE LINK – Guide to community resources in Charlotte, Collier, DeSoto, Glades, Hendry, Lee and Sarasota counties.
ZERO TO THREE – Offers interactive tools, parent handouts, FAQ's and more to help support the health and development of babies and toddlers. 
Recursos Recomendados
ABRIENDO PUERTAS / OPENING DOORS – Es el primer programa de capacitación integral basado en evidencias desarrollado por y para padres latinos con niños de edades 0-5; Recursos familiares disponibles.
UNIVISION CONTIGO – Es un recurso educativo innovador para ayudar a los padres hispanos a participar en la educación de sus hijos; ofreciendo las familias hispanas información, acceso y recursos para ayudar a sus hijos a tener éxito en la escuela.
TOO SMALL TO FAIL– Promover la importancia del cerebro temprano y el desarrollo del lenguaje y empoderar a los padres con herramientas para hablar, leer y cantar con sus hijos pequeños desde el nacimiento.
SER PADRES – Proporciona recursos, consejos y artículos sobre el embarazo, la llegada de su bebé, la salud y la información de desarrollo para los recién nacidos hasta los 12 años.
COLORIN COLORADO – Es un proyecto nacional de multimedia que ofrece una gran riqueza de información basada en la investigación, actividades y consejos bilingües familias de estudiantes del idioma inglés (ELLs, por sus siglas en inglés).
IEL – ILLINOIS EARLY LEARNING PROJECT – Les ofrece información confiable y basada en evidencia sobre el cuidado y educación de niños pequeños a familias, cuidadores y maestros de niños pequeños en Illinois.
Recommended Reading
General
The Happiest Baby on the Block, Harvey Karp, MD
The Happiest Toddler on the Block, Harvey Karp, MD
The Whole-Brain Child: 12 Revolutionary Strategies to Nurture Your Child's Developing Mind, Daniel J. Siegel and Tina Payne Bryson
Childhood Roots of Adult Happiness, Dr. Edward Hallowell
Caring for Your Baby and Young Child, American Academy of Pediatrics
The Irreducible Needs of Children, Brazelton and Greenspan
Darn Good Parenting, Jan Faull
Your Baby, Your Child, Penelope Leach
Touchpoints: The Essential Reference, T. Berry Brazelton, MD
The Emotional Life of the Toddler, Alicia Lieberman, PhD
Mind In The Making, Ellen Galinsky
Bullying
The Bully, The Bullied, and the Bystander: From Preschool to High School, Barbara Colorosso
Communication
Just Tell Me What to Say!, Betsy Brown Braun
Nurturing Resilience In Our Children, Dr. Robert Brooks
Discipline
Kids Are Worth It!, Barbara Coloroso
NO: Why Kids – of All Ages – Need to Hear It and Ways Parents Can Say It, Dr. David Walsh
There's Gotta Be A Better Way: Discipline That Works!, Becky Bailey
How to Talk So Kids Will Listen & Listen So Kids Will Talk, Faber & Mazlish
Feelings
Dealing with Disappointment: Helping Kids Cope When Things Don't Go Their Way, Elizabeth Crary
Kids, Parents, and Power Struggles, Mary Sheedy Kurcinka
First Feelings, Stanley Greenspan
Newborns
Darn Good Advice, Baby, Jan Faull
 Siblings
Siblings Without Rivalry: How to Help Your Children Live Together So You Can Live Too, Faber & Mazlish
Peaceful Parent, Happy Siblings, Dr. Laura Markham
 Sleep
Sleepless In America, Mary Sheedy Kurcinka
The Happiest Baby Guide to Great Sleep, Harvey Karp, MD
Temperament
Raising Your Spirited Child, Mary Sheedy-Kurcinka
Living With The Active Alert Child,  Linda Budd
Know Your Child: An Authoritative Guide for Today's Parents, Chess, Stella & Alexander Thomas

Toilet Teaching
Mommy, I Have to Go Potty, Jan Faull