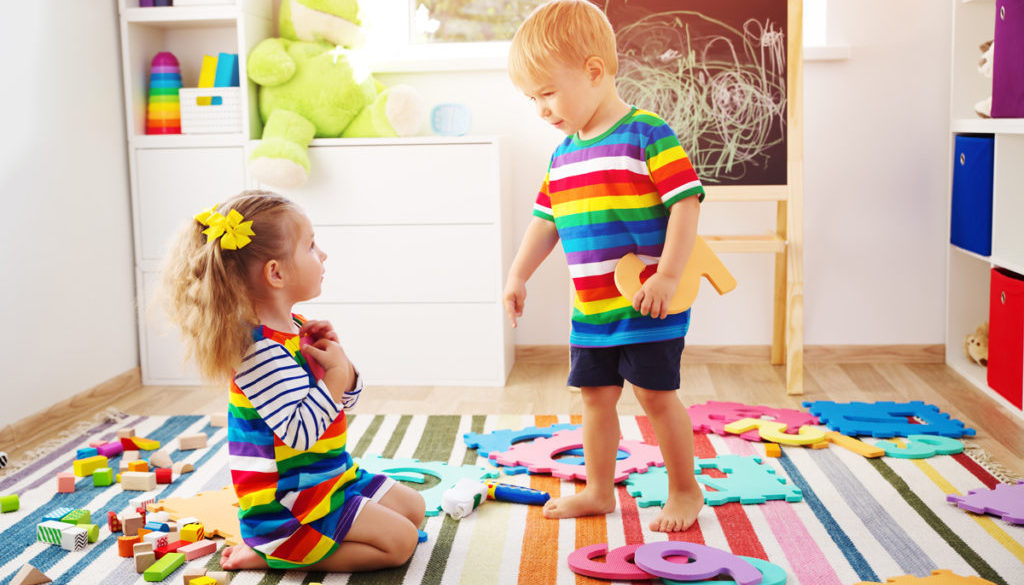 Sharing is a difficult concept because it involves an understanding of cause and effect, as well as impulse control. Even though parents and caregivers would love toddlers to share their toys, sharing is often not understood by children until the age of three or four.
So, what can you do to help children share their toy? Try a few of these tips!

Talk to your children about the emotions they are feeling. This helps them identify feeling frustrated or angry over the loss of a toy.
Show your child what it means to share through modeling. Ask them for their favorite toy and then return it promptly.
If you know a toy is popular in your house, try to have a few versions of the same toy to reduce conflict between children.
Avoid lecturing or shaming your child. Although it is easy to do, this can escalate the intense feelings of your child. Remember, they are just learning what it means to share!