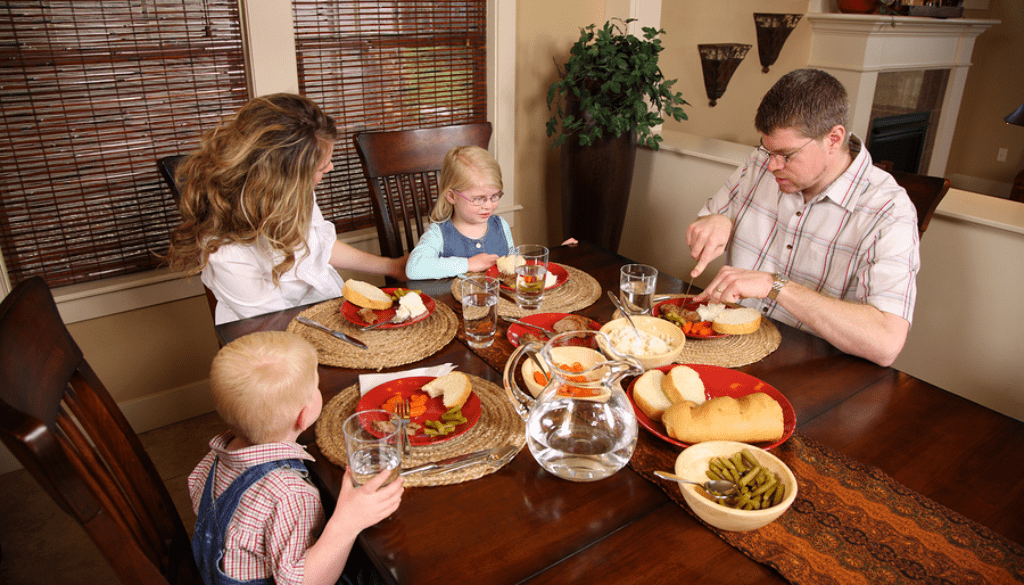 No matter how large or small your family may be, family rituals and routines are important. We know that young children crave routines in their daily lives; knowing what is going to happen next provides them with a sense of comfort and security. In the same way, participating in family traditions gives your child a sense of belonging and connection within your family.
Many family rituals occur on holidays and special occasions, but there are plenty of other daily opportunities to start new traditions and create memories. Here are a few ideas:
Mealtime traditions—Friday might be "Pizza Night" or Saturday morning could mean waffles for breakfast. Traditions can also be created through the conversation and stories shared when you are able to sit down at the dinner table as a family, perhaps you can choose a special way to begin the meal or come up with conversation topics.
Stories and songs— Young children love to hear stories about when their parents were children. Tell about a memorable childhood vacation, beloved pet, or funny experience. Read books that you enjoyed as a child or teach a favorite song or lullaby that someone used to sing to you.
Everyday "chores"—Prepare a favorite family recipe with your child or sing a particular song while folding laundry together. Enjoy the process instead of focusing on the finished product.
Family rituals and traditions are special because they are based on quality time spent together. Even the smallest traditions can create wonderful memories that your child will cherish.